CREATE AN NFL SURVIVOR POOL
No obligation to create and start your Pool!
1 up to 20 Players = FREE
21 and above = $1.00 / player
EXAMPLE: 44 players = $44.00
Activation Fee due 7 days after your Pool has started.


For Canada, pricing is same in CDN dollars.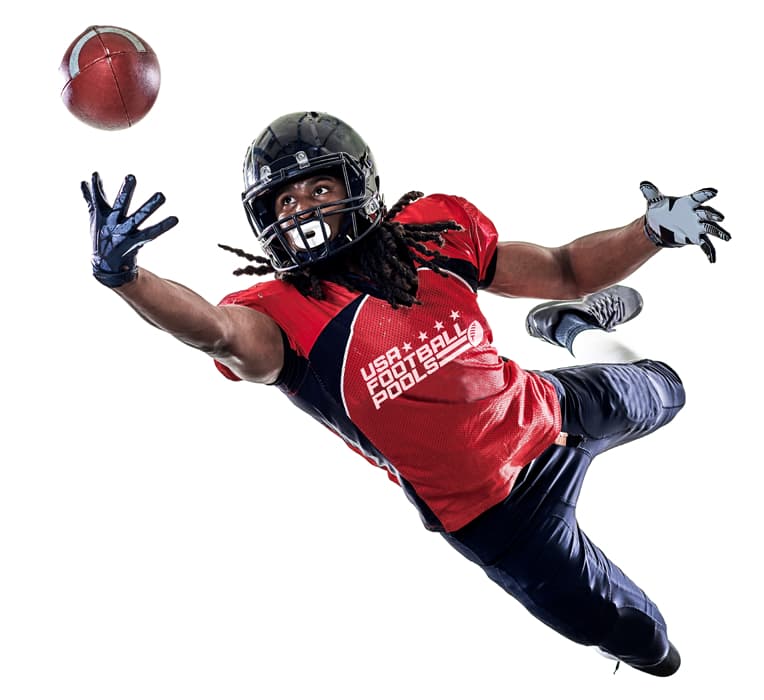 SURVIVOR POOL ADMIN FEATURES
Pool Setup - Registration
Set your Registration Deadline.
Set your pool Start Week if you are planning to start your pool after Week 1.
Allow Multiple Players in same pool with SINGLE EMAIL.
One Football Pool can have Multiple Admins.
Pool Setup - Eliminations
Pick football game Winners or Losers to Advance.
Use Point Spreads for Elimination.
Set football Pool Elimination Type to Single Double.
Set Football game result Ties count as a Win Loss.
Pool Setup - Picks
Turn Hide Picks On Off.
Set Pick Deadline game Thursday or Sunday.
Can Pick Same Team Again.
Allow One Bye Pick as a free pick for the season.
Set Must Make a Second Pick (Double Pick).
Pool Setup - Default Auto Pick
If Pick Left Blank, use the websites Default Auto Pick or Player is Dead.
Set Default Auto Pick to use Favorite or Underdog.
Set Default Pick Limit, number of times default pick can be used.
Set Default Pick to be Monday Night game Home Away team.
Pool Setup - Playoffs
Turn Playoffs On Off.
Reset Playoff Picks.
Pool Setup - Let Me In Tracker
Use the website's Let Me In Tracker to control the login of players.
Set Your "How Many Can Survive" to 1st to 3rd.
Pool Admin - Tools
Audit Log - All Player Logins.
Audit Log - All Player Picks.
Audit Log - Pool Admin Actions.
Download Your Master Email List to Excel.
Download Your Player List and Standings to Excel.
WEBSITE FEATURES
Use a single login to switch to multiple players for all pool formats.
All your friends are automatically saved in your "Master Email List" for you to invite to play each season.
Website can automatically Assigns Default Auto Pick if you choose.
Website audit log tracks everything, Pick History, Logins and much more.
Control login for Players you don't know using the website's Let Me In Tracker.
Use the website's Email Blaster to send your friends an Email Invitation to join your pool.
Website automatically eliminates Players each week.
You can Make or Delete your Players Picks from the Player Management screen. You have full control.
NFL Survivor Pool
NFL
Survivor
Pool
The Survivor Football Pool format is commonly know as all these names:
SURVIVOR POOL
SUICIDE POOL
WINNERS POOL
DEATH POOL
KNOCKOUT POOL
ELIMINATION POOL
KING OF THE HILL POOL
LAST MAN STANDING POOL
BIG DOG POOL
LOSERS POOL
This is the most favored pool format of all because the rules are very simple:
Pick one team each week that you think will win.
If the football team you pick loses, you get eliminated from the pool.
Pool ends when there is one player left who survives the longest!
That's it!
Create a Pool